BELIEVE in yourself, DREAM big, be FEARLESS and get out of your comfort zone.....because when you find the STRENGTH to continue on....the magic begins.
HI! I'm a mom of 6 amazing, athletic kids who have all been in track, cross-country and other sports.  I've been running since I was a little girl.  I believe it started when I had to chase my horse around the pasture all the time so I could ride him.  🙂
Over the years, I have competed in races from 5k's, 10k's, half-marathons, marathons and then in 2012 entered the ultra-races of 50k's, 50 milers, 100k's and 100 milers.  
I am very fortunate to live, work and train in the high-country mountains of Challis, Idaho – next to the Lost River Range, Frank Church Wilderness, Boulder White Clouds, Sawtooths, Pioneers & more.
My coaching began as a middle school cross-country coach for Vallivue Middle School in Idaho for 12 years.  In 2005, I took my cross-country girls team to the USATF Junior Olympics in Rhode Island and they WON the championship!  I was given a coaches award for being National Cross Country Team Champions.  I have continued to mentor kids and other women I have met through racing, hosting running camps and through the Oiselle Team.  I have also been a High School Track Coach.  It is incredibly rewarding to help others set goals, work to achieve them, learn from the journey and succeed.  I find the most joy in spending time with my family and helping/coaching others.    
If you are interested in a coach for fitness and nutrition goals or running on our running team, send me a message!  See our running team page.  
~Lyn VanSchoiack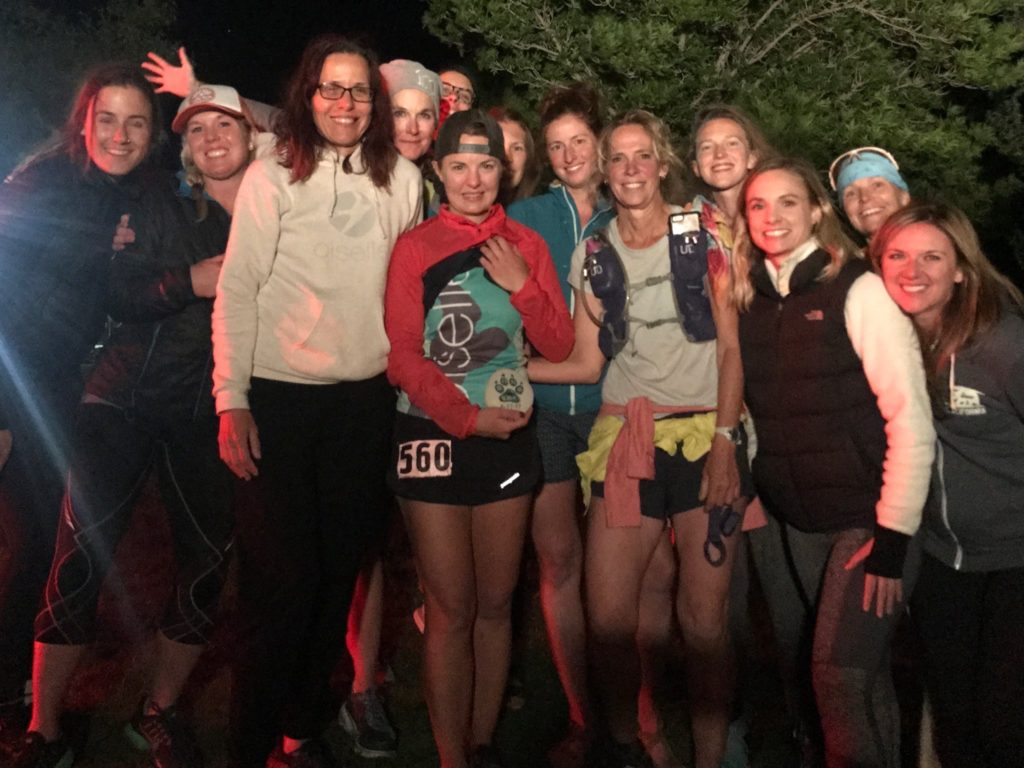 Paced teammate Natalee Swan to 3rd place finish in the 100K at the River of No Return Endurance Runs. She is an incredible athlete!
Send me a message for more information or questions.  I use Training Peaks Software where data from your watch can be loaded into via an app on your phone or plugging your watch into your computer.  For more information about Training Peaks, click here.  If you are interested in running on our team, check out our team page! All abilities welcome!
MONTHLY
Personalized Schedule & Newsletter
3 Months
Personalized Schedule & Newsletter