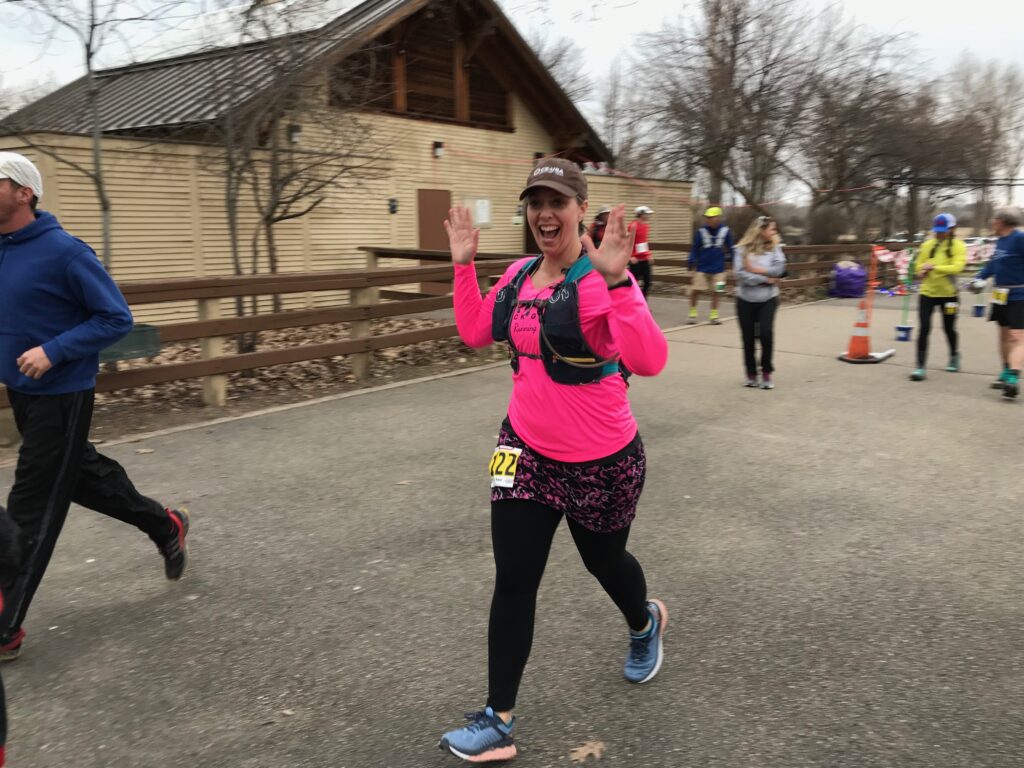 Kristine at the start of the 24 hr race.
Kristine Goodman trained hard  to be mentally tough for her 24 hour race she completed this last weekend at The Pulse Endurance Runs held at Eagle Island State Park.  52.58 MILES! Runners run on a loop around the park on trails by the river and a dirt road.  The pictures I caught of Kristine tell it all….she was always smiling and encouraging anyone around her.  I'm still snickering to myself thinking of some of the comments and conversations we had while running together.  
"My foot is wet and we didn't go through a creek crossing….so that has to be a blister that just popped."  I think Kristine had a few blisters by the time she was done with her race….she didn't care.  She stayed positive and kept putting one foot in front of the other.  
Kristine's comments: "It felt really good to get over 50 miles at the Pulse Endurance Runs this last weekend.  I haven't had that many miles since 2015.  It's such a great event with so much support and friendly faces.  I think the best part for me was just being mentally prepared that it was going to hurt.  It was a great start to the 2019 season."
Proud of you Kristine!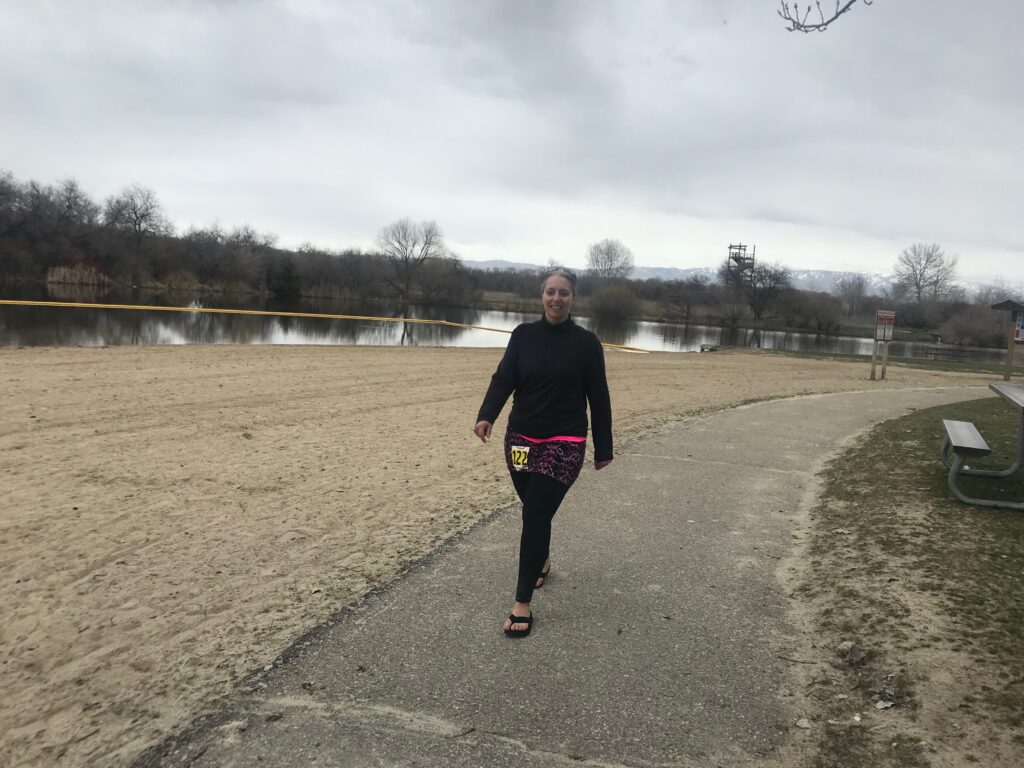 Kristine on the last few loops of her 24 hr race.